Introduction to Ab doer product line
Ab Doer is a piece of workout equipment that targets the abdominal area and core. There are multiple movements you can do on the Ab Doer. It is easily assembled with no tools required, and the user follows the exercises to build muscle strength in the abdominals and core. You can use it at any time, but it's difficult to transport, that's one reason it isn't exactly convenient.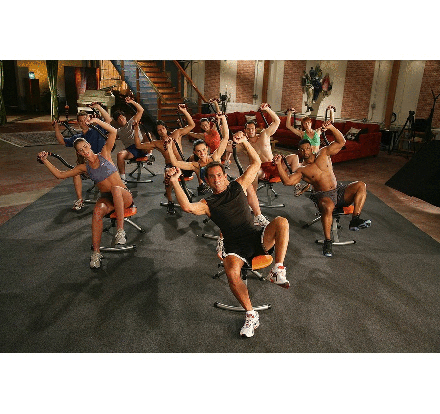 The Ab Doer was introduced about five years ago and has been a staple of the "As Seen on TV" fitness market ever since. The longevity as a company and money-back guarantee are encouraging signs. The price is reasonable for a piece of exercise equipment.
Invented by John Abdo, Ab Doer's latest model the Ab doer 360 is a lightweight, compact, and easy to assemble workout system that promises to help you tone your abs, tighten and shape your muscles, and burn calories and fat.
Overtime, they launched modified versions of the AB doer – the Ab doer twist and Ab doer 360, claiming improvements in the design that adds to the efficiency.
All three Ab Doer models were invented by John Abdo, who has worked as a strength and conditioning coach for Olympic teams during the 70s and 80s, and who was even inducted into the National Fitness Hall of Fame in 2007.
In addition to the Ab Doer 360, John also invented the WonderBack Pro, WonderFlex Pillow, Androzene supplement, the No Excuses fitness lifestyle, and is the author of numerous books.
Ab doer 360 is the latest in their product line.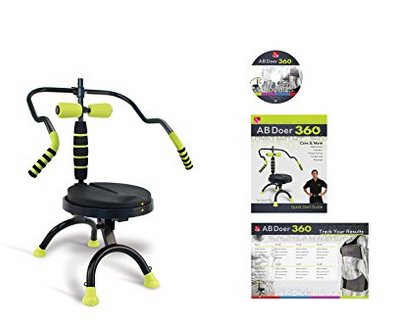 Ab Doer 360's dynamic fluidity seat claims to automatically engage more muscles for maximum results.
The embedded comfort groove takes the pressure off your pelvis, tailbone, and hip joints and the abductor grip supports your thighs and streamlines the swiveling action.
Attached to the back of the seat, Ab Doer 360's stem uses Multidirectional Technology to activate your core muscles, including abs, upper abs, obliques, and back. The included dual foam roller system stimulates core and spinal muscles as you move with a dynamic, comforting back massage.
Finally, Ab Doer 360's elevated bars help ensure your body is aligned when performing these exercises, so you can also improve your flexibility and alleviate back discomfort—regardless of age, weight, or fitness level.
Price of Ab doer 360
If you'd like to try Ab Doer 360 for 30 days, you can start by paying $14.95 S&H.
After 30 days, you'll be charged four payments of $49.95 in 30-day intervals, or a single payment of $199.80. With your order, you'll also receive the following free bonus items:
Quick Start Guide
Nutrition Guide
Motivational Calendar
Instruction DVD & Full-Length Workout Program, Beginner, Intermediate, and Advanced Workouts
We called customer service for more information and learned that you could also purchase the six-pack massage roller for $31.96, plus $5.95 S&H, a resistance band set for $29, and an extended 2-year warranty for $30.
Editor's note:- Regardless of its unique design, fit and comfort, and all the marketing hype behind it, this Ab Doer 360 product isn't much different than ANY other ab exercise or machine. In fact, this study shows that it's not better or more special than plain old crunches done on your living room floor. They both do the same exact thing, which is target the abdominal muscles and help to strengthen and build them. But, no matter what abdominal exercise, workout or machine you're using, NONE of it will EVER directly target the layer of fat covering your abs.
There is a good abs building workout program called "SpecForce Abs" which will help you target the layer of fat covering your abs. We recommend this program over Ab doer 360.
Keep in mind, that spot fat reduction is a myth, that's why products like most Ab gadgets, or IT works body wraps, FlexBelt etc. don't work for majority of people out there!