What exactly are weight loss tea and detox tea? Do they work?
Do you need a detox?
Basically, detoxification means cleansing the blood. This is done by removing impurities from the blood in the liver, where toxins are processed for elimination. The body also eliminates toxins through the kidneys, intestines, lungs, lymphatic system, and skin. However, when these systems are compromised, impurities aren't properly filtered and the body is adversely affected.
Today, with more toxins in the environment than ever, "it's critical to detox," says Linda Page, N.D., Ph.D., the author of Detoxification: Programs to Cleanse, Purify and Renew. Page recommends detoxing for symptoms such as:
Unexplained fatigue
Sluggish elimination
Irritated skin
Allergies
Low-grade infection
Puffy eyes or bags under the eyes
Bloating
Menstrual problems
Can tea help to detox and lose weight?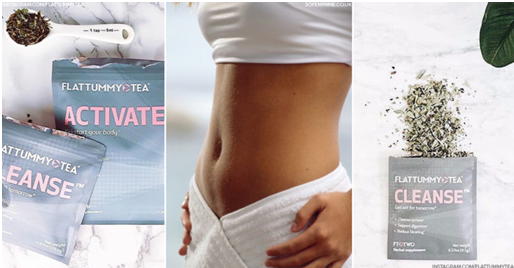 A  tea detox, is a gentler approach to detoxification  because it involves adding a few herbal cups to your existing, healthy diet—instead of replacing meals entirely.
Tea's health benefits covers almost every territory: A 2013 study analysis from Italian, Dutch, and American researchers found that tea may help lower your risk of stroke and heart disease, lower your blood pressure, increase mood and mental performance, and even keep your energy up and weight down.
"Antioxidants work to reduce the oxidative stress and free radicals in our body, too much of which can cause chronic inflammation and even mutate our DNA strains, leading to cancer and other chronic diseases," says Manuel Villacorta, R.D, author of the forthcoming book, Whole Body Reboot.
Drinking a herbal tea to help rid your body of toxic substances and lose weight sounds like a healthy way to drop those pounds; ultimately, however, you may be disappointed with the results. A detox tea may help you lose some weight, but not in a way that makes the weight loss permanent.
A variety of detox teas are on the market, but they tend to contain similar herbal ingredients. Some of the most common detox teas include dandelion, senna and yerba mate. These types of teas claim they help improve the way your kidneys and liver remove harmful substances from your body, which help you reach your health — or weight — goals. But, some potential health concerns exist with these types of teas!
Rather one should know that sustained weight loss and detoxification occurs by changing one's food habits (inclusion of lots of fibre in foods), a good exercise regime and by sleeping healthy of course! You cannot bank upon TEA for that matter!
It may aid in the process but is not a complete solution for it.
If it is easier for you to include beverages in your diet, you may try a smoothie cleanse, which may offer you the required dietary fibre, essential vitamins and minerals, as well as aid your digestion and rejuvenate your health!
Benefits:
It makes you feel better, especially when combined with healthy eating and exercise.
Helps to reduce bloating.
Detoxifies your system.
You may lose weight, but it isn't fat that you are losing, its water weight! With their natural diuretics and laxatives, detox teas move the number on the scale by increasing the number of trips you make to the bathroom.
But, it is difficult to keep it sustained because this  weight loss is very temporary — and once you rehydrate — you'll likely regain any of the weight you had shed.
All the above mentioned benefits with an added feeling of freshness and rejuvenation are experienced by users.
Side effects:
Lack of clinical evidence for the promises it makes!
Inclusion of senna as an ingredient in this tea a herbal laxative is not god for everyday use.. it has side effects. Although tea may be a great addition to a healthy diet!
Senna fruit seems to be gentler than senna leaf. This has led the American Herbal Products Association (AHPA) to warn against long-term use of senna leaf, but not senna fruit. The AHPA recommends that senna leaf products be labeled, "Do not use this product if you have abdominal painor diarrhea. Consult a healthcare provider prior to use if you are pregnant or nursing. Discontinue use in the event of diarrhea or watery stools. Do not exceed recommended dose. Not for long-term use."
Senna contains many chemicals called sennosides. Sennosides irritate the lining of the bowel, which causes a laxative effect. There are important findings about senna, published in the journal of toxicology.
"From its introduction by the Arabs in the XIX century, the anthranoid laxatives have been widely used around the world. Among the plants that contain anthranoid laxatives, Senna (Senna alexandrinaor Cassia angustifolia) is the most used. Due to their natural origin, apparent low oral toxicity, effectiveness, and accessibility without a medical prescription, the anthranoid laxatives are a popular medicament for constipation, frequently used abusively."
Excerpt from  (https://www.ncbi.nlm.nih.gov/pmc/articles/PMC2809429/)
According to theNatural Medicines Comprehensive Database, the potential side effects of senna use may include abdominal pain and discomfort, cramps, bloating, gas, nausea, and diarrhea; excessive use can lead to potassium depletion and other electrolyte abnormalities, which can trigger muscle spasms and an abnormal heart rhythm.
Manuel Villacorta is a well respected and trusted voice in the health and wellness industry (Nutrition Expert!). He is the founder of Whole Body Reboot, an international weight management and wellness program, and one of the high ranking weight loss and nutrition experts in San Francisco.
"While it can be helpful as a night-time drink short-term, taking senna for too long can cause vomiting, diarrhea, electrolyte imbalance, and dehydration," he adds. "If you feel stopped up, incorporate a senna tea for a few nights only!" (Villacorta recommends Traditional Medicinals Organic Smooth Move).